Registered Paediatric Nurse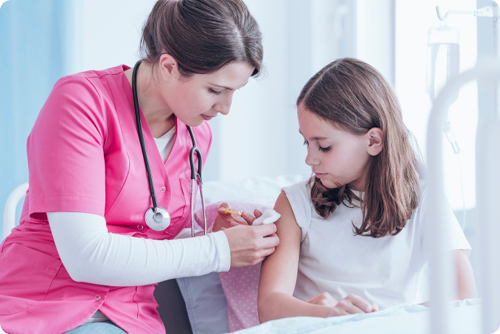 The PRIGO College has opened a perspective and demanded course for its students – Registered Paediatric Nurse. The classes take place in Ostrava and Havířov at the student's choice in new, modernly equipped rooms and specialised classrooms. The course is aimed at child care and is suited especially to students with a deep interest in working with children – to students whose behaviour is characterised by increased empathy and understanding. The PRIGO College designs the Registered Paediatric Nurse course in a way that students can make the most of their talents and become sought-after professionals in their fields.
The graduates of the course will meet the criteria of the Paramedical Profession Act and will be prepared to provide primary nursing childcare with holistic approach in all types of healthcare facilities as well as social and community care facilities. A selection of potential workplaces: children's wards, surgical and outpatient departments caring for children (including the departments of orthopaedics and trauma surgery), departments of obstetrics and gynaecology, neonatal departments, intensive care units for children, general practitioners' offices for children and adolescents, child and adolescent psychiatry and others disciplines and facilities providing care to child patients. The guarantors of the specialised subjects are not only qualified teachers but they are mainly the leading practitioners from regional hospitals and outpatient facilities. Practical training will be taking place in over thirty contractual facilities.
A list of subjects can be found here.