Practice and expertise is the main motto of the PRIGO College. Our students encounter practice considerably during the classes, though mainly through our contractual partners. In contrast to the often too theoretical university formation, the College graduates are able to fully perform their profession according to their field of study from the very first moments. The teachers at the PRIGO College are mainly professionals who successfully run their careers and consider the transfer of teaching experience as a mission and a challenge, rather than as their main source of income. Unlike some higher education schools, the College places an emphasis on the success stories of its teachers in their profession and in practical life. In fact, the level of education and qualification of teachers at the PRIGO College is at absolute top in the Czech Republic as you can find a significant number of teachers holding Ph.D., associate professors and professors.
The entire studies are adapted to the most modern requirements of practical training for our graduates' personal characteristics and skills, independence, readiness for teamwork and a sufficient level of language skills. Due to the scale of practical training, our graduates are able to quickly navigate and be trained in a new job.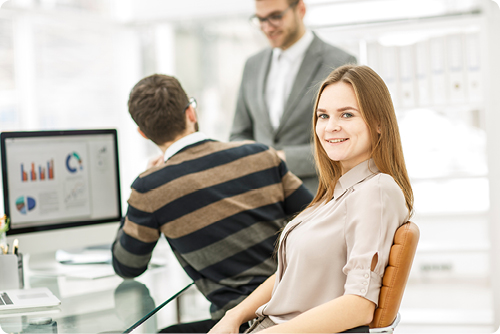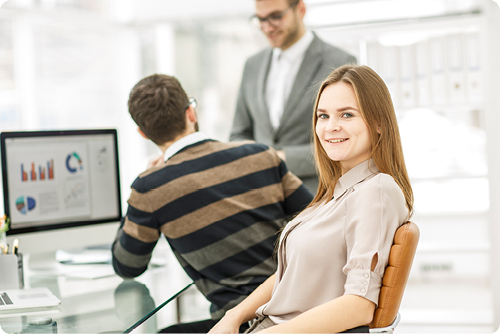 In most study fields, the formation is further based on project work and on creative activities, which allows the students to critically solve the problems and topics presented to them and thus provides them with a smoother transition to professional life. If interested, the students can complete an internship abroad, which ensures the improvement of language competencies and the application of acquired knowledge in another cultural environment, through the medium of exchange stays.
The practical training of students of the General Legal Activity programme takes place directly at the workplaces of our partners such as large and small national and international companies, law firms, courts, municipal authorities and others. At school, students have the opportunity to be involved in a fictional company, where they can rehearse the management of their own company with all its elements. The fact that our students place in the first places in the national competition of fictional companies every year gives evidence of the high level of their skills. The practical training of students in the field of Pre-school and Extra-curricular Pedagogy takes place in the premises of our training kindergarten or at PRIGO Kindergarten and PRIGO Elementary School, as well as at almost forty partner kindergartens and children facilities. The practical training of students in the field of Registered Pediatric Nurse and Registered General Nurse takes place in more than thirty contracted facilities which include most of the main regional hospitals, clinics, social care and other facilities. The practical training n the field of Veterinary Medicine will take place in veterinary clinics and other facilities.
Take a look at pictures from the practical training in our photo gallery here.